The painting gives excellent aesthetic pleasure because it contains a website theme represented by a drawing, a magical color combination, and a border that support and enhance the beauty of the complete work of art. That painting is the hard work of days and nights, and then, after passing through several thought processes, it is crafted on the canvas.
In the digital space, it's easy to hire web development developers to build a website, but how will you satisfy your aesthetic sense? How will you captivate the visitors? How does your website give voice to your brand, vision, and objectives?
Mobile development agency can achieve your objectives by choosing the best WordPress themes. WordPress themes are visual elements that deliver the main idea of your website.
What are WordPress Themes? An Overview
A WordPress theme is a set of templates, scripts, and stylesheets that change how a WordPress website looks on the front end without altering the core WordPress code. A page builder includes specific WordPress themes for simple editing and modification.
The Manaferra statistics show that most people desire to launch a WordPress website. In November 2022, WordPress was the choice of 835 million users. (Source: manaferra.com/wordpress-statistics)
Web application development developers are giving services to clients who want to promote their businesses online.
Every day, 661 WordPress blogs appear on the internet.
(Source: manaferra.com/wordpress-statistics)
How can your WordPress site stand out and reflect your brand in light of the enormous number of websites created using this open-source platform? Your Mobile development agency helps you create a distinct look for your web page.
How do WordPress Themes Work?
Themes for WordPress go beyond simple "skins." They control a WordPress site's visual presentation of information and how certain site elements behave when users interact with them. For example, when someone visits your website, a responsive theme may move or hide certain page elements from a mobile device. Mobile development agency creates an app for your WordPress site to save you and your customers from hassles.
How To Choose WordPress Themes (Tips and Tricks Guide for the Beginners)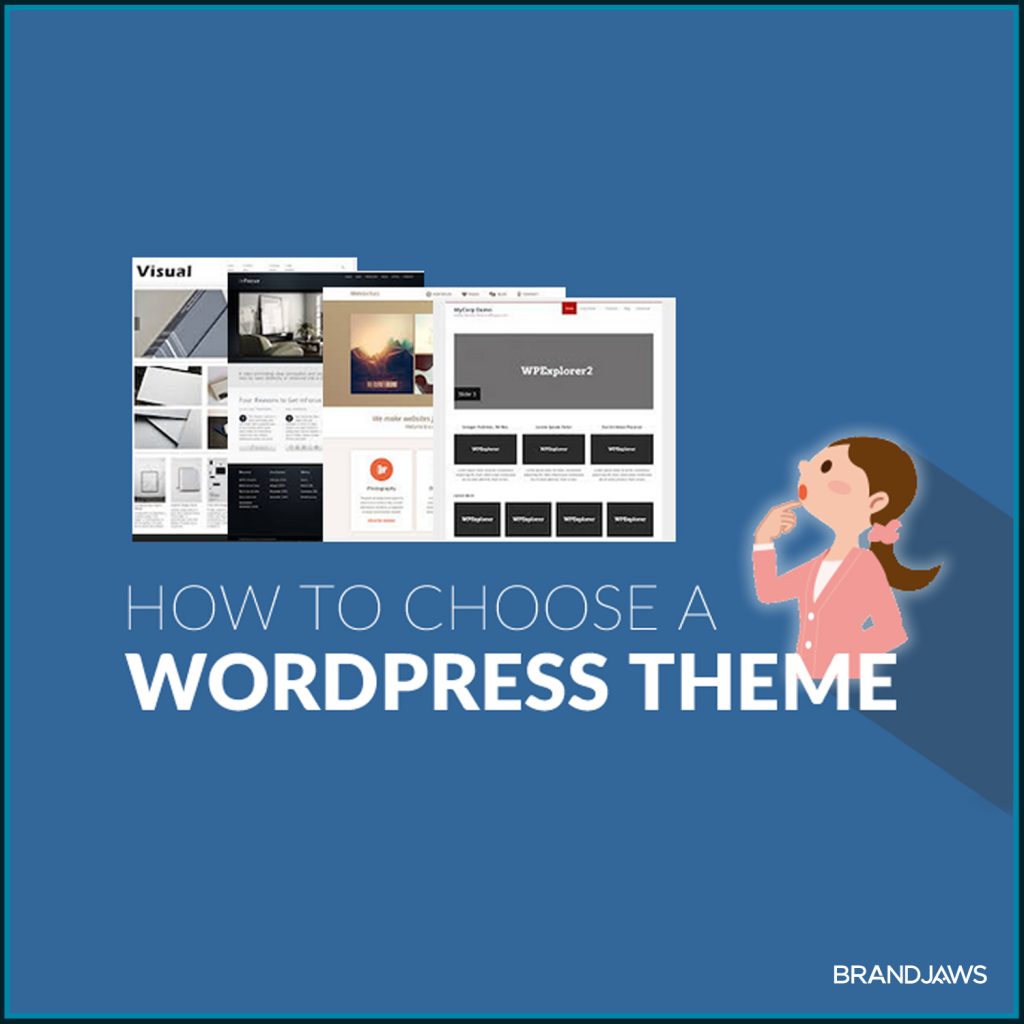 The theme that best works in the digital space should be well-optimized, highly reliable, and performance-oriented. A theme unrelatable with content does not deliver the website's natural essence and purpose, resulting in lower rankings.
However, it must be challenging to choose the best WordPress themes. In this regard, your web design agency in Liverpool can provide better services.
Let's jump in and go over the top 10 tips for choosing a WordPress theme to build a strong online presence.
The theme must be quick, take less time to load, and be blot-free.
Easily navigable and responsive
There must be confidence in the integrity and safety of its codes.
AMP-compatible and optimized for search engines.
Flexible and fully compatible with page builders.
E-commerce and translation support must be established.
Includes updates and customer support.
Had GPLv2 license or later.
Unlimited availability
No third-party plugins.
In short, your Mobile development agency can understand your business's preferences and your WordPress site. Choosing the best themes may help you easily capture the targeted audience.