Our team consists of highly creative, skilled, and professional web designers and developers who possess the expertise to turn your brilliant idea into a successful and marketable eCommerce solution including online store.

We are fully equipped to handle all aspects of building your eCommerce solution, including designing visually appealing and user-friendly online store.
Additionally, we possess the necessary qualifications to manage all the backend responsibilities, ensuring smooth operations and seamless functionality for your eCommerce solution.

With our team's proficiency and dedication, we will create an outstanding online store that captures your vision and attracts customers, enabling your business to thrive in the digital marketplace.
+ Branding according to client's vision
+ Wireframing/Prototyping
+ Integrating and Customizing Apps
+ SEO Optimization
+ Responsiveness
+ Ul/UX Analysis
eCommerce Solution Services

Shopify based ECommerce store Design and Development
Shopify Website
Redesign
Integration and Shopify Theme Customization

Shopify Scripts

Wholesale
Functionality
Shopify Apps
Integration

Platform Migration to Shopify

Shopify Store Maintenance and Support
Experience With
Payment Gateways










Book an
interview

Relay your
plan


Choose
Resource(s)
/ Team
Start the
Project
The Process

Book an
interview


Relay your
plan


Choose
Resource(s)
/ Team

Start the
Project
Our Favourite Page Builders (but not limited to)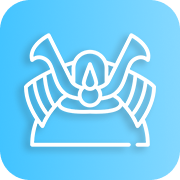 Shogun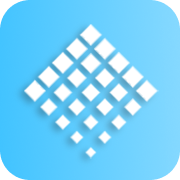 Pagefly
Testimonials
Clients feedback
Our happy customers give us impactfull and positive feedback on our services, customer supports & etc.
Insightful Partner
BrandJaws is a valuable asset to have in a design project. During the redesign of my iOS app, their understanding of the intentions driving the redesign informed his suggestions and feedback regarding my ideas.
Random
Software Engineer
Highly Recommended
Even with very little guidance, BrandJaws got it right the first time at an affordable price. We're so happy with their work. We are starting a new contract with him immediately after this one because of his excellent work. Can highly recommend to others!
Resumise
Owner
Competent Professionals
BrandJaws team is extremely professional and tremendously competent. They were able to deliver the project prior to the deadline with a reasonable price. I highly recommend them and will definitely use them again for my future projects!
Fantasteam
Founder and Owner
Excellent Communication
Excellent communication skills. Very happy with BrandJaws development and adherence to deadlines.
Drew Bomhof
Senior Software Engineer
Fast and Responsive
Choose BrandJaws for any of your website work, look no further! This is my first time working with BrandJaws, the experience was outstanding! Super easy and fast communication and very responsive to any question or request. Truly appreciate all the work and time BrandJaws put in. Oh did I mention how reasonable is his pricing? High quality work with fixed, predictable price, with no hidden cost. Will 100% work with them again!
Mary Wang
VP of Client Success & Training
Dedication and Satisfaction
Although the scope of this project was larger than anticipated, BrandJaws stuck with it until the end. They were consistently available to troubleshoot and were always pleasant and professional to deal with. I am satisfied with the final product – a goal that was important to them as well. Thank-you, BrandJaws!!
Dianne Macdonald
Co Facilitator – McGill University
Consistent Excellence
We have completed dozens of successful jobs with BrandJaws and we will complete dozens more.
Greg Anderson
Founder and Owner
Seamless Expertise
Working with BrandJaws was a tremendous pleasure. They brought the right expertise to the project and allowed us to complete the task at hand not only correctly but within the timeframe we were hoping for and on budget. They were able to accommodate changing needs and work within the constraints we had which made the completion of the work feel effortless.
Matt Petras
Director of Platform Development