Web Design and Development
We Stay Updated With The Latest Trends In WordPress web Design And Development. No Contracts Are Compulsory, Work With Us As Long As You Are Satisfied.
We Apply The Latest Management Tools for example Basecamp, TeamWork, Trello, Harvest, And Slack. Transparent Communication And Timely Results Are Our Number One Priority. We Offer Fair And Competitive Pricing Models.
+ WordPress Theme Customization
+ Custom WordPress plugin development.
+ WordPress eCommerce development.
+ Multi-network website design.
+ Multi-lingual website development services.
+ Custom 3rd party APIs integration.
+ Diverse payment gateways
+ Performance and security features.
+ Management of WordPress hosting services.
Why BrandJaws should be your choice?
No Hidden Cost
Flexibility of using resources according to your plan
Freedom of choosing the best resources
Opportunity of budgeting
accurately
Daily tasking and reporting
WordPress to E-commerce –
WooCommerce!
It takes careful strategy implementation to switch from a WordPress website to an E-commerce platform. Our professional developers can walk you through it: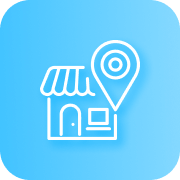 Store Mode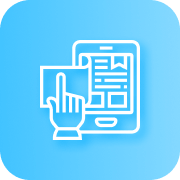 Catalogue Mode
Web Design and Development Support Process
An unprecedented site is the result of a fabulous interaction. For white mark WordPress plan and web design and development projects, our interaction incorporates:
A Comprehensive look at your brand's vision, goals and objectives.
Visualizing and conceptualizing with our creative and technical teams.
Customizing our strategy according to your preferences.
Developing your new WordPress design.
Making sure the website is SEO optimized and responsive.
QA testing prior to making the website live.
Post launch maintenance and services to ensure speed optimization and smooth running of the website.
Testimonials
Clients feedback
Our happy customers give us impactfull and positive feedback on our services, customer supports & etc.
Insightful Partner
BrandJaws is a valuable asset to have in a design project. During the redesign of my iOS app, their understanding of the intentions driving the redesign informed his suggestions and feedback regarding my ideas.
Random
Software Engineer
Highly Recommended
Even with very little guidance, BrandJaws got it right the first time at an affordable price. We're so happy with their work. We are starting a new contract with him immediately after this one because of his excellent work. Can highly recommend to others!
Resumise
Owner
Competent Professionals
BrandJaws team is extremely professional and tremendously competent. They were able to deliver the project prior to the deadline with a reasonable price. I highly recommend them and will definitely use them again for my future projects!
Fantasteam
Founder and Owner
Excellent Communication
Excellent communication skills. Very happy with BrandJaws development and adherence to deadlines.
Drew Bomhof
Senior Software Engineer
Fast and Responsive
Choose BrandJaws for any of your website work, look no further! This is my first time working with BrandJaws, the experience was outstanding! Super easy and fast communication and very responsive to any question or request. Truly appreciate all the work and time BrandJaws put in. Oh did I mention how reasonable is his pricing? High quality work with fixed, predictable price, with no hidden cost. Will 100% work with them again!
Mary Wang
VP of Client Success & Training
Dedication and Satisfaction
Although the scope of this project was larger than anticipated, BrandJaws stuck with it until the end. They were consistently available to troubleshoot and were always pleasant and professional to deal with. I am satisfied with the final product – a goal that was important to them as well. Thank-you, BrandJaws!!
Dianne Macdonald
Co Facilitator – McGill University
Consistent Excellence
We have completed dozens of successful jobs with BrandJaws and we will complete dozens more.
Greg Anderson
Founder and Owner
Seamless Expertise
Working with BrandJaws was a tremendous pleasure. They brought the right expertise to the project and allowed us to complete the task at hand not only correctly but within the timeframe we were hoping for and on budget. They were able to accommodate changing needs and work within the constraints we had which made the completion of the work feel effortless.
Matt Petras
Director of Platform Development